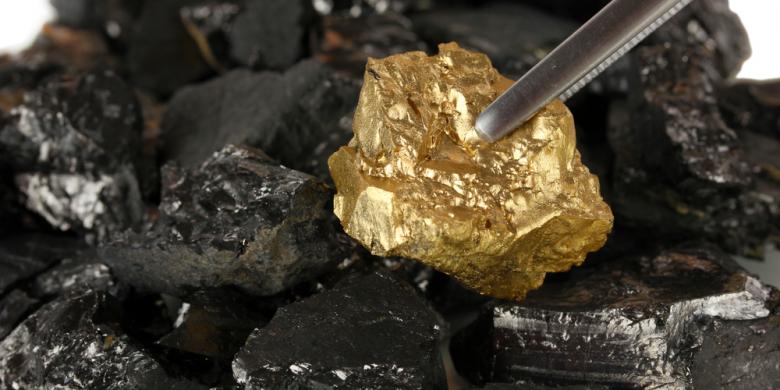 Dispute management of mining concessions Overlapping Pitu, Banyuwangi, East Java makes Intrepid Mines Ltd. cured. This Australian company ultimately chose to leave and reluctant glance at the potential mines in Indonesia. Intrepid ruled out after a peace between PT Indo Multi Niaga and PT Bumi Success Indo, earlier this year.
This was revealed by Tony Wenas, former Executive General Manager of Intrepid Mines. "Intrepid has gone from Indonesia, they no longer wish to do business here," said Tony to Cash, Tuesday (12/02/2014).
Just for the record, a gold mine in Banyuwangi chaos began when the Intrepid conduct collective agreement Indo Multi Niaga in 2007. Intrepid willing to invest for the exploration of the agreement have IMN 80 percent stake. They claim to have poured funds amounting to 102 million US dollars for the mining exploration activities.
Once projects are underway, Indo Multi instead sell 80 percent ownership stake to four other investors, namely PT Love Abadi, PT conformable Karya Indonesia, Andreas Tjahjadi and Rahmat Deswandy. Issue more complicated when the government transferred the ownership of concessions mining license (IUP) of Indo Multi to PT Bumi Success Indo which is a company owned by tycoon Edwin Soeryadjaya, founder of Saratoga Group.
Intrepid then brought the case to the administrative court (Administrative Court) Questioning diversion IUP, reported Indo Multi owners, and report to the International Arbitration Board. Long story short, the problem subsided after the two sides held a meeting. Intrepid granted ownership rights as the holder of IUP Earth Success by 15 per cent stake in Pitu Mixed.
Well, a number of these shares directly released into Kendall Court Resource Investments Ltd. for 80 million dollars. "Although compensation is not in accordance with the cost we spend, the problem is solved," said Tony, who is also Vice Chairman of the Indonesian Mining Association (IMA).
Seven Hills mine in Pitu Overlapping covers an area of 11 621 hectares. The mine area is said to have precipitated porphyry and ore deposits of 1.9 billion tons. The copper content of 0.45 percent and gold content of 0.45 grams per tonne. Currently, Earth Success is preparing to build its production facilities.
But until now not clear when the mine in Pitu Overlapping this could result in the production of copper and gold. Let us wait for its realization.