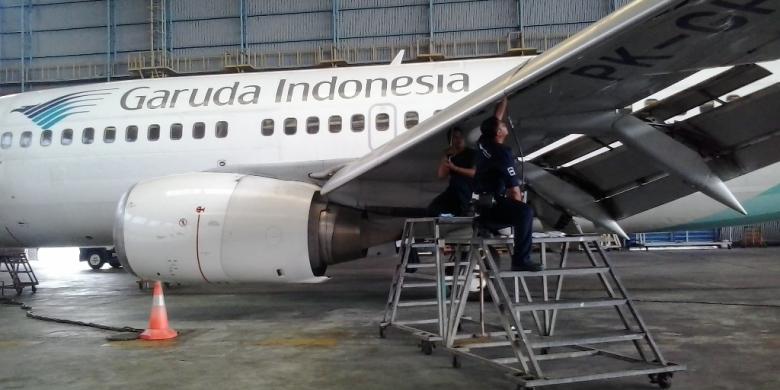 PT Garuda Indonesia will officially reopen the flight Denpasar-East Timor go home.
Head of Corporate Communication of PT Garuda Indonesia Pujobroto at the "Gala Dinner" in Sanur, Bali, Thursday (10/23/2014) evening opening of the Denpasar flight -Timor Leste is part of Garuda Indonesia's commitment to increasing the network of flights between Indonesia and Timor Leste .
"The flight will begin on Friday (24/10/2014) from the International Airport Ngurah Rai, Bali to East Timor with the service to go home," he said.
He said the airline is also intended to accommodate an increase in passenger demand, in line with the increasing economic and trade transactions between the two countries.
Pujobroto explains flight Denpasar-Timor Leste with 7300 GA aircraft are serviced daily with departures from Denpasar at 07.30 pm and arrive in East Timor at 10:20 local time, then set back from East Timor (GA7310) at 11:25 local time and arrive in Bali at 12:15 pm.
Flight Denpasar-East Timor go home is serviced by B737-500 aircraft that has a capacity of 96 seats, consisting of 12 business class seats and 84 economy class seats.
Director of Garuda Indonesia Satar said that in addition to strengthening the network of Garuda Indonesia, East Timor flight Denpasar- also to support the increased passenger traffic between the two countries.
In addition, flights from Denpasar to Timor Leste is also in line with Garuda Indonesia efforts to support government programs to improve bilateral relations between the two countries.
"Timor-Leste has a fairly strong historical ties with Garuda Indonesia and Garuda flown to Dili in the 1990s," he said.
He added that Garuda Indonesia has also played a role in the construction of the statue of Christ the King, which is now the icon of East Timor.
"May the opening of the Denpasar -Timor East airlines will also help boost cooperation between the two countries in economic, tourism, social as well as in other fields," said Satar.