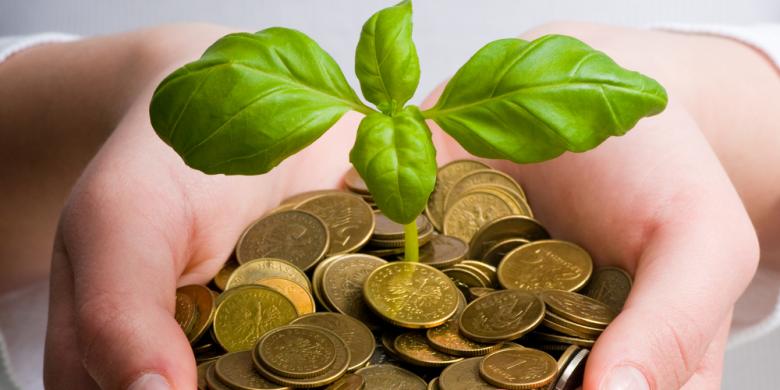 Ambition to master and do a lot of things is often a stumbling block for businesses to move forward. Not a few companies who think they can get maximum benefits to do anything. But, in fact, the business was actually getting worse, lose a lot of capital, and disoriented. That is the result when a business does not run so-called focus.
Sanjay Khosla in his book that he wrote with Prof. Mohan Sawhney entitled "Fewer, Bigger, Bolder: From Mindless Expansion to Focused Growth", stressed the importance of focus for the business.
At the beginning of his career, Sanjay learned a valuable lesson about the focus. After graduating from prestigious universities in India, Sanjay intend to continue their studies in the United States. However, because they have to take care of his mother, he decided to stay in India and work in Unilever.
At the beginning of his career at Unilever, he worked as a salesman. He was stationed in Jammu, a northern-most region of India. His job is itinerant peddling soaps and detergents with a cart to store various needs of the mother and child. Every day, he paced, lobbying here and there, and is busy with many things. He was stuck in a routine that sometimes feels tortured him, do a lot of things, minimal progress.
Feel you've done a lot of things, Sanjay then make a report to his boss, a sales manager legendary Indian origin. The hope, Sanjay began to be known by the name of the boss and get appreciation. When receiving a report that berjibun it, his boss with sarcasm throwing questions at Sanjay. "How many fingers on your hands do you have?" He said.
Sanjay confused. His boss re-throw the same question. Then, Sanjay replied, "five fingers."
"This is the point. We will decide what are the five things that we want you to do. Five is what will be the size. Five things is enough, and I do not want to see more details you provide, "said the boss.
Sanjay realized. He later learned to focus on five things alone and stop doing other things that have nothing to do with the focus. Sanjay no longer waste time and energy on things that seem positive but do not focus on its primary mission. The result, Sanjay could obtain business progress from day to day.
The main lesson of this case is the focus Sanjay. The focus becomes the main steps for businesses to develop.
Focus is also the main point of the book Fewer, Bigger, Bolder. Focus on encouraging companies to discipline the primary mission, the mere exclusion of waste and energy costs, build concentration for innovation, gathering the strength to compete, get a clear business direction, and of course, eventually acquiring profit and progress. In essence, to get ahead, the company should be able to focus on the potential that can carry on perpetual growth (sustainable growth).
Sanjay and Sawhney call Apple and Samsung as an example of a company which focus on all lines of business, both products and services. Steve Jobs, founder of Apple, has repeatedly stressed the importance of focusing on all of its employees.
Both Apple and Samsung, both focus on brand strategy. Apple iPhone is a phenomenal focus on it, as well as with the Samsung galaxy.
The book confirms the growth is not about doing more, it's about doing things better - the growth of excessively is not about doing, but doing things better. Yet, in fact, growth can actually be done on the little things but focus. Focus can encourage people to do things with the patient and better.
Sahwney asserts, the focus could give birth in the simplicity and clarity in strategy execution.
Sanjay and Sawhney calls this focus as the wisdom of less. The key, to focus, the company must keep the number small. (Sigit Kurniawan, Marketeers)
Prof. Mohan Sawhney will come back to Indonesia and will give a seminar in Jakarta on 16 October. Teachers New Wave Marketing from the Kellogg School of Management will give a seminar titled "Fewer, Bigger, Bolder". This theme carried by Sawhney latest book he wrote with Sanjay Khosla titled "Fewer, Bigger, Bolder: From Mindless Expansion to Focused Growth" published by Penguin Group in 2014.
Read Also :
Belajar Komputer dan SEO Bersama Mas Reza
Ingatpoker Agen Poker Online Terpercaya dan Terbesar di Indonesia
DRAGONPOKER88.COM AGEN TEXAS POKER DAN DOMINO ONLINE INDONESIA TERPERCAYA
Ratupoker88.com Judi Texas Holdem Poker Online Asli Terpercaya dan Terbesar di Indonesia
SARJANAPOKER.COM AGEN JUDI POKER ONLINE TANPA ROBOT
SARANAPOKER.COM AGEN TEXAS POKER DAN DOMINO ONLINE INDONESIA TERPERCAYA