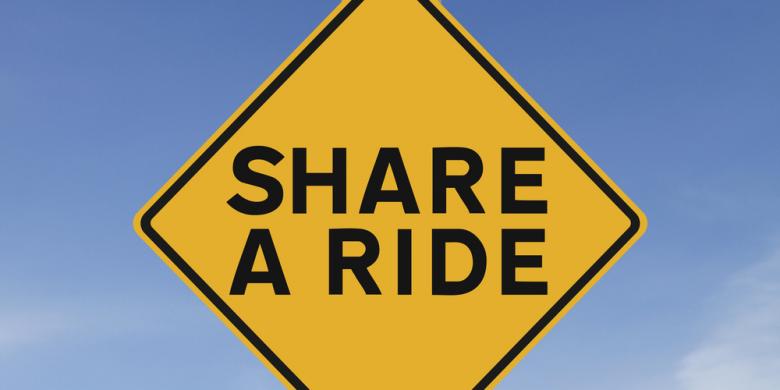 Typically, they meet on the street or in a community meeting alias gathering. This time, residents met Nebengers among participants bazaar stalls, Saturday (1/11). While choosing a variety of goods or to taste food, Nebengers residents share stories. At this same event, fresh ideas often arise.
Among users of social media such as Twitter, Nebengers familiar name. This account connects riders who still have empty seats to search a ride (ride) on the same route.
There were giving a ride for free, while others share the cost of tolls, gas and parking. Often too, for going to the same direction and path, usually at the same time share a taxi fare share.
Yesterday, one of the fresh ideas that arose in the bazaar that was held at the Museum Bank Mandiri, Kota, West Jakarta, is MieLikita stall.
MieLikita is the name of chicken noodle stall located at Jalan Raya Bangbarung No. 5, Bogor. Stalls that stood in the middle of this year is a joint venture Rendy and Hardy Winata. Both are residents Nebengers.
"We met when there is ground coffee Nebengers last year. Time to chat with Rendy, it turns out we had in common. Equally can not get the cooperation of people, "said Hardy, vigorous as the construction of the service in Bogor.
Chat on the community event continues. They agreed to combine the two capabilities in one business. Rendy and the ability to make noodles as raw material for chicken noodle and managerial Hardy. Be they open a little chicken noodle shop in the city of Bogor. In addition to selling chicken noodle and grass jelly milk, they also sell raw noodles for chicken noodle raw materials.
In nebeng Bazar yesterday, Rendy show of skill mix chicken noodle. About six hours,
200 servings of noodles start from Rp 10,000 was sold out. A number of visitors to the bazaar was disappointed not to miss out.
"This Nebengers build trust among members. From the beginning we wanted nebeng, we have to check whether the accounts give a ride or nebeng the account is genuine or not. A number of community meetings also build a sense of trust among members. This trust is the basis for further cooperation, including in the areas of business, "said Rendy.
Currently, in the district (the name for the region Nebengers members) Bogor, there are about 180 people who actively provide or find a ride.
Rendy have a lasting experience. One night, he boarded the car of a member of the community from Jakarta to Bogor. He fell at the toll booth and ask picked relatives. Community members who gave him a lift it cautioned that Rendy update if already arrived home.
Apparently, Rendy forget to send word that he had arrived home. In the morning, dozens of messages and missed phone decorate cell phone. Mutual monitoring and care among members to strengthen trust in this community.
Rendy said, today there is a group of people began looking for unison. "Users who are looking for KRL unison. On the train, we could turn the seat if the train is full, "he said.
Bazar yesterday also utilized Karla and Camalita Christine for selling a variety of organic products. Both are college friends who also joined the residents Nebengers.
"Selling this, heck, just fitting bazaar event. Again you want to try, "said Camalita.
Sent, Nebengers from Bandung who became chairman of the bazaar, confirmed the perceived economic benefits Nebengers some residents. The economic benefit is the fruit of trust tebeng-bum.
"So, now not only the perceived transportation solutions Nebengers citizens, but also the economic benefits," he said.
Manage professional
Nebengers founder, Andreas Aditya, Princess Sentanu, and Stefany daughter, admitted to having a plan to manage Nebengers professionally. "It takes preparation, including the business model," said the Princess Sentanu.
Towards this community three years of age, the need to make this community professionals appeared as the development of citizens. Moderator Twitter account, for example, now run seven people. Initially, the community manager just three people.
Business filter incoming messages and discard the message sent by the fake account. "Every day, there are about 1,000 messages that we re-tweet," said Andreas.
Organizing community meetings such as the bazaar yesterday was an attempt to raise funds in addition to of course bring together members of the community. During this time, the money raised was spent on operations and maintenance of the site.
Last year, the community launched a mobile phone application to receive a travel companion with the same destination. Applications "Nebengers 2.0" can be downloaded for free through the Android operating system.
Various capital of this community should also be made a part of the solution to congestion in Greater Jakarta.