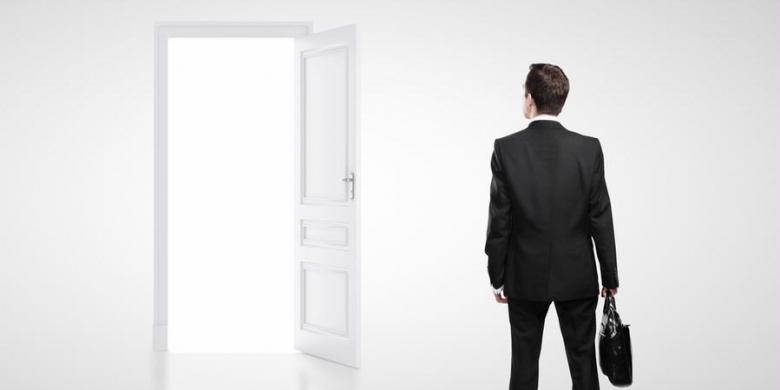 In the early 2000s, Michael Dell had invited Prof. Mohan Sawhney Dell to team directors to talk about marketing strategies. During the dialogue, Mohan suggests Dell's R & D budget is fairly small-smaller than other technology companies, such as Microsoft, Hewlett-Packard, and Intel. A little surprising because despite the small budget, but Dell could reap tens of billions to boost revenue.
Michael Dell had good reason. According to him, the company is focusing on the supply chain (supply chain) in the business rather than research.
"We focus on two core competencies, which makes computers and distribute them directly to our customers without any intermediaries. We won not by being first in the market with innovative products. But, we won by running the supply chain and distribution channel efficient and frugal fare, "said Dell.
Options on two competencies that are the focus of a strategy called Mohan. According to Mohan, the company must implement strategies in order to determine the focus of the lens was doing. The lens is what helps companies prioritize opportunities that bring sustainable growth (sustainable growth).
Of course, each company has a lens (read: focus) are different. Dell has a different focus with Microsoft, Samsung, and Hewlett-Packard. Then, how companies can determine the lens / focus of each?
Mohan in his book entitled "Fewer, Bigger, Bolder: From Mindless Expansion to Focused Growth" (2014), describes four fundamental dimensions for a business to determine focus. All four are WHAT, HOW, WHERE, and WHO. Each of these main dimensions is divided into two sub dimensions more specific.
WHAT dimension refers to what the company offers. This dimension consists of two sub dimensions, namely product and company brand. Procter & Gamble, for example, has a brand oral care products that houses the Crest toothbrush, toothpaste, and bleach.
WHO dimension refers to the segment of the company's products. This dimension consists of two main elements, namely the customers and partner companies. Microsoft is targeting customers from the corporate segment, small businesses, and consumers. Meanwhile, business partners come from system integrators, distributors, and independent software vendors.
WHERE dimension refers to the geographical area into a market or place where the company does business. Microsoft has more than one hundred regions and markets around the world using a variety of channels, such as direct sales network, retailers, OEMs (equipment manufacturers), VARS (value-added ressellers), until the online sales channel.
HOW dimension refers to the process and how the company's operations and monetization mechanism. This process covers the entire internal system to manage customers, finance, information technology, and so on. Monetization mechanisms include product sales, advertising, subscription revenue, as well as the latest innovations such as premium. Premium is usually done by providing a free service to customers. However, if customers want to get more service, they will be charged.
Mohan asserts eight specific dimensions on the company's strategy in determining the focus to be experienced continuous growth. Companies can choose to focus on any dimension that corresponds to the character, competence, and its competitive strength. No need to master all areas as it will only lead to a de-and ultimately make the company not nimble in the market.
"It's the power of a lens or focusing it!" Said Mohan. (Sigit Kurniawan, Marketeers)
Prof. Mohan Sawhney will come back to Indonesia and will give a seminar in Jakarta on 16 October. Teachers New Wave Marketing from the Kellogg School of Management will give a seminar titled "Fewer, Bigger, Bolder". This theme carried by Sawhney latest book he wrote with Sanjay Khosla titled "Fewer, Bigger, Bolder: From Mindless Expansion to Focused Growth" published by Penguin Group in 2014.
Read Also :
Belajar Komputer dan SEO Bersama Mas Reza
Ingatpoker Agen Poker Online Terpercaya dan Terbesar di Indonesia
DRAGONPOKER88.COM AGEN TEXAS POKER DAN DOMINO ONLINE INDONESIA TERPERCAYA
Ratupoker88.com Judi Texas Holdem Poker Online Asli Terpercaya dan Terbesar di Indonesia
SARJANAPOKER.COM AGEN JUDI POKER ONLINE TANPA ROBOT
SARANAPOKER.COM AGEN TEXAS POKER DAN DOMINO ONLINE INDONESIA TERPERCAYA