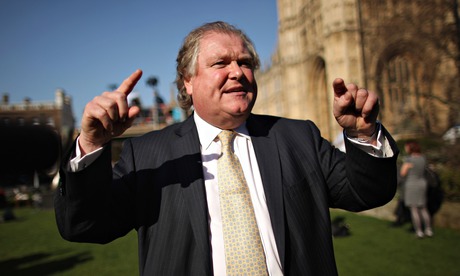 The former head of the CBI, Lord Digby Jones, called for the creation of a business alliance with the government in an effort to rebuild public trust shattered by the financial crisis, soaring energy bills and corporate tax evasion.
In the Radio 4 program, Jones examines whether the activities of banks, energy companies and multinational companies such as Google and Amazonhave broken relationships between business, government and society can be improved.
Jones, who led the organization of the leading employers in the UK between 2000 and 2006, the business alliance might describe the obligation of business to society and what can be expected from the government in return.
Jones, currently president of Triumph Motorcycles, corporate counsel for Jaguar Cars and JCB, and adviser Babcock International Group, said that in exchange for the government to provide a skilled workforce, modern transportation infrastructure and a competitive tax regime, companies must pay their taxes and make sure that the staff looked after us.
"Companies may have to make people redundant, but if they do, they must ensure that their people new training and ensure they get another job. Must be proud to pay taxes and to be fair in their pricing."
Former CBI director-general added: "Banks and energy companies that have done us no favors community continues to have a favorable view of small business, but big business is there with journalists, realtors and lawyers.".