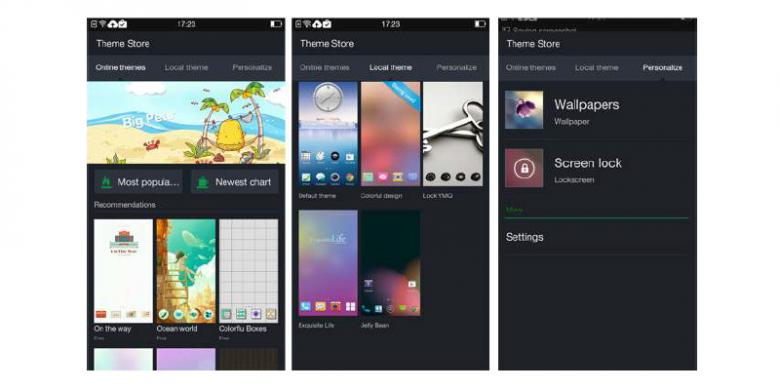 ColorOS has a user interface that is more dynamic than the default view of the Android operating system.
When bored with the default view ColorOS, users can also download other interesting themes that have been provided by Oppo online.
ColorOS these themes are not only developed by Oppo alone but made also by many people.
To download this ColorOS theme users can directly open the app Theme Store.
In such applications the user will be exposed to a page that will display many interesting themes that can be downloaded.
To download the theme, users simply choose a theme and directly selecting the Download button.
Once the theme has been downloaded, the user can directly use it to display smartphone. All the themes that are available can be downloaded for free.
The theme has been downloaded will be accessible back on the menu Local Theme available in app Theme Store.
With this menu the user can simply select the theme you have downloaded or default theme provided ColorOS for use on smartphones.
Users also can personalize the background of the image and the interface when the smartphone is locked.
To begin the process of personalization can be done by visiting the page Personalize the app Theme Store.
With the diverse choice of this theme makes users do not get bored with the look of the interface of the smartphone Oppo.