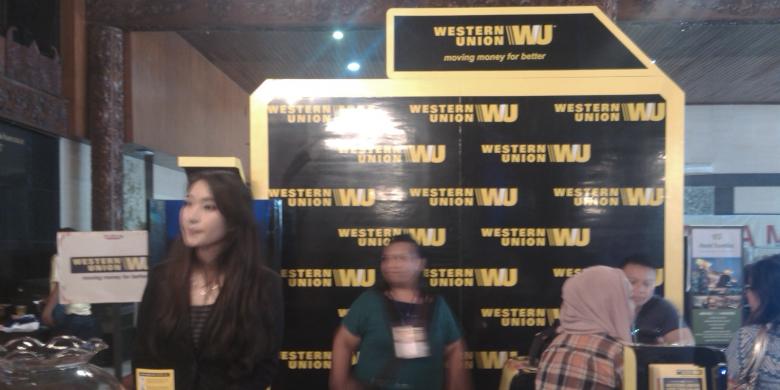 Western Union money transfer service offers a convenient way to send money to various countries with a relatively fast. Western Union money transfer the claims process takes place in just a few minutes.
"We give convenience to the community to make the process of sending money to various countries," said Senior Country Manager Western Union Indonesia, Indra Fahrizal, in the session "perched along Western Union" at the Kompasianival 2014, in Sasono Utomo, Taman Mini Indonesia Indah, Jakarta east, Saturday (11/22/2014).
Indra explained, mechanisms for transferring money made very easy. People who want to send money, just need to come to a Western Union outlet, then the process of remittance. After the process, the person doing the delivery will receive shipping code.
Later, people were only just send the code of the delivery to the recipient. Recipients then went to the nearest Western Union outlet, and insert the code delivery. "Money can be directly received, without any costs," said Indra.
Currently, Indra said, there were already about 22 thousand outlets in Indonesia, and 500 thousand outlets spread all over the world. Going forward, Western Union will develop technology remittances by mobile phone. The technology, already implemented in several countries in the world. "We will try to apply in Indonesia," said Indra.